Kill Distraction and Start Thriving
Tour today and get a complimentary coworking day on us!
Let's face it – productivity suffers when you have a laundry list of items you're thinking about doing instead, or your significant other has been on calls all day. Let's not even talk about how terrible the home internet connection has been. Separating work from home can be a challenge, but Thrive is here to be your partner to crush the week! Get your work done faster in a private workspace with reliable internet performance. Have things on your to-do list that you just can't seem to get to? Let us handle those for you as well.
Designed with You in Mind
The arsenal and tools to unleash your inner rockstar.
Get a FREE coworking day on us!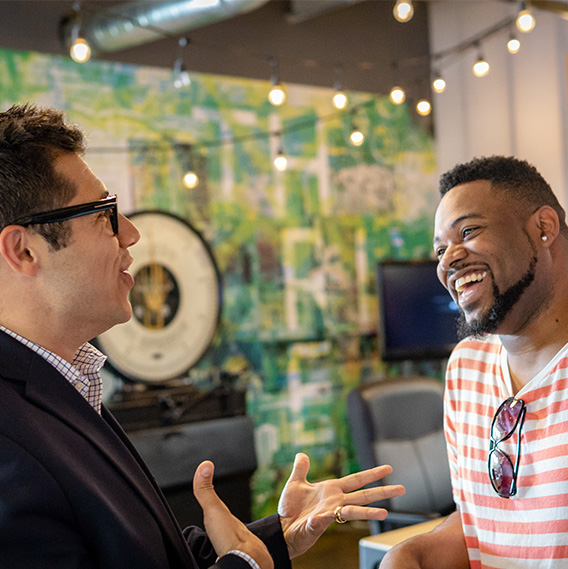 More Than Just Workspace, a Workplace
Drive More Results
Don't be limited to just 4-walls or a space will cool furniture – but a place where relationships are built and people prosper. Grab a drink with another Thriver or utilize one of our many resources to get the job done.