We Understand Small Businesses
Safe. Secure. Commitment-Free.
Flexible workspace with top-notch safety, security, and scalability in a turnkey workplace. From daily sanitation and the latest technology to reconfigurable, custom flexspace – let our Proven Process design a tailored solution for you, your business and your workforce.
Supporting You and Your Business to Thrive
We Find Ways to Say 'YES', When Others Tell You 'NO'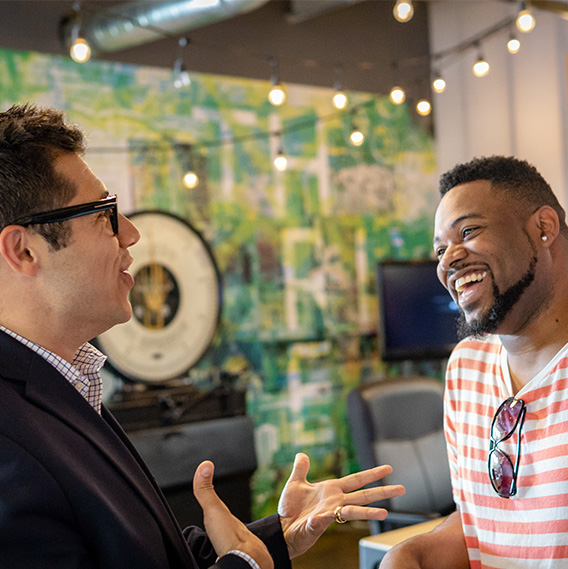 More Than Just Workspace, a Workplace
Drive More Results
Don't be limited to just 4-walls or a space with cool furniture – but a place where relationships are built and people prosper. Collaborate with another Thriver or utilize one of our many resources to get the job done. We provide resources to decrease the stress in your life so you can crush it.
Work with a Site Manager to find your customized Thrive solution.